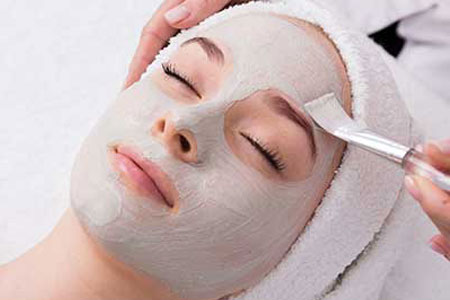 HydraFacial/Micro-Dermabrasion
Chemical Peels
Glycolic Acid
Salicylic Acid
Jessner's
Perfect Peel
Cosmelan Peel
Light, Medium and Deep Exfoliation. Downtime and outcome varies by depth.
Dermaplaning
Exfoliates the skin by removing dead skin cells from the surface.
Vitamin C Infusion Masks
For Sun Damage and Pigmentation Disorders Like Melasma
PRP Micro-needling
Natural Collagen stimulation
Best results with two/three sessions
Combine with Radio-frequency for even greater anti-wrinkling improvements
Plasma Pen/Fibroblast
Safely youthens the appearance of skin by stimulating collagen production with a partially ionized electrical current.

LED Light Skin Therapy
Five treatment Options
IPL (Intense Pulse Light) – Treats hyperpigmentations like Melasma and post-acne discoloration
Blue Light — Kills bacteria For Acne treatment.
Red Light — Stimulates Collagen for Anti-Wrinkle Treatment
Yellow Light — Neutralizes pigmentation like Sun Spots from UV damage
Green Light — Anti-inflammatory and soothing to accelerate skin healing and reduce bruising after procedures like Botox and dermal fillers.
Skin Tag & Mole Removal
Acne Extractions + Cortizone Injections