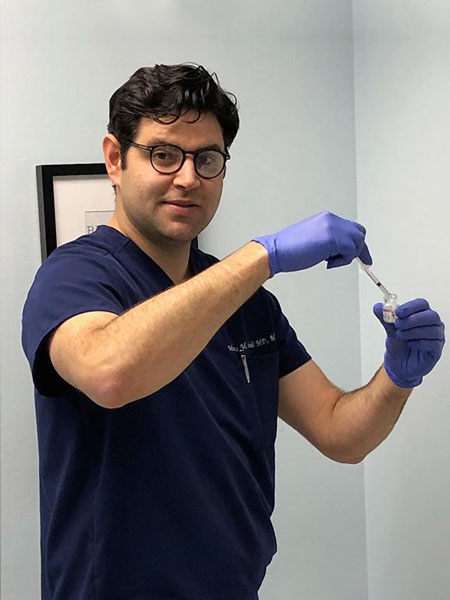 Marco M. Zahedi, M.D., M.P.H.
A native of Southern California, Dr. Zahedi graduated Magna Cum Laude from the California State University, where he received his BS with honors in Biochemistry and Medical Psychology. He attended the Chicago Medical School where he completed his MD training with Alpha Omega Alpha honors designation and went on to complete his residency training at University of Southern California (USC) and Huntington Memorial Hospital in Pasadena, CA. Dr. Zahedi then went on to complete additional post-residency training in Dermatology and Aesthetic Medicine as well as a Masters in Public Health from the University of Southern California Keck School of Medicine.
Throughout his career, Dr. Zahedi has passionately pursued efforts to reduce the effects of pain and aging on his patients through early adoption of new technologies. He was one of the early pioneers of platelet rich plasma therapy use for both anti-aging and anti-inflammatory treatment in the case of wrinkles, hair loss, scar reduction and enhanced post-traumatic recovery in knee, shoulder and tendinitis injuries, as well as cellular therapies to promote rapid tissue healing following laser therapies. He is a member of the American College of Surgeons, the American Medical Association, and the American Academy of Aesthetic Medicine. He has published numerous case studies, research projects and residency education improvement projects in local and national peer reviews scientific journals.
Orange County Team Members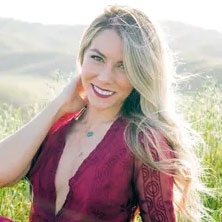 Marissa Gallardo, LVN
Licensed LVN IV
Infusion Specialist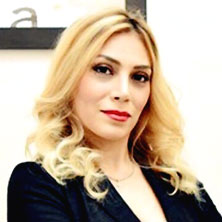 Soudy Ghazi
Medical Esthetician
Certified Permanent Make Up Artist