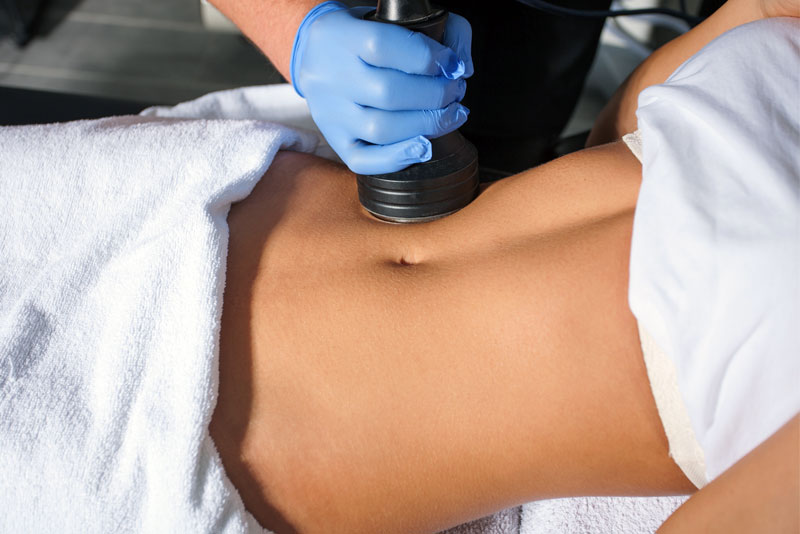 High-Frequency Ultrasound Cavitation
This is the treatment of choice for stubborn double chins, love handles and loose, sagging skin. Painless, no downtime. Works on both the superficial skin to tighten and deep subcutaneous tissue to dissolve fat.
M.D. Supervised Weight Loss Program
Full comprehensive evaluation
Appetite Suppression Rx if indicated
Weekly Vitamin B12 injections
IV Glutathione injections (optional)
Daily Telemedicine monitoring by M.D.

Daily Dietary Counseling
Daily weight monitoring (with Fitbit)
Exercise and cardiac monitoring (with Fitbit)
Personalized app for phone
Access to dietician 24/7 via a personalized app
Convenient video-based consultations with M.D.
Radio-Frequency Skin Tightening
Double Chin
Eye Wrinkles
Under Eye Bags
Saggy Cheeks
Forehead Wrinkles
Non-Surgical Thread Face Lift
Eye Wrinkles
Sagging Jowls
Saggy Cheeks
Marionette Lines
Double Chin
Loose skin above the knee
Loose skin above the breasts
Non-Surgical Butt Sculpting
Refine and define the gluteal area using a combination of Sculptra and Kybella to bulk the upper and mid buttocks while tightening the lower gluteal folds to give yourself a perfect, bikini bottom.
Non-Surgical Breast Sculpting
Refine and define the Breast area using a combination of Dermal Filler and PRP injections to improve fullness, definition and sagging.